A GPS for Marriage & Relationships
Marriage Therapy: Helping You Find Your Way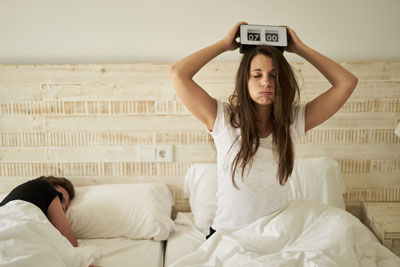 Many clients who see me for relationship, marriage therapy, or couples counseling have waited a long time to seek therapy. They have tried to work things out on their own with little success.
Others recognize issues at an earlier point and seek a marriage therapist to improve their relationship before it gets to that point.
A relationship tune up.
All marriages and long term relationships hit speed bumps and hurdles. Because of my own long term marriage I understand what it's like to bounce back and bounce forward from challenges.
It's just not possible to have a committed relationship without going through tough times.
That's why the traditional marriage vows say "for better or worse". Worse is assumed. Yes, I said that. Tough times will occur. It can be temporary or intermittent.
We don't need to get stuck there.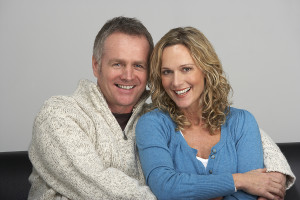 Many couples I see as their marriage therapist have children under the age of 5. They may be are hitting their first serious hurdles in marriage.
Other couples who come for marriage counseling have been together a very long time.  They may be launching kids, are empty nesters, or find themselves struggling with how relationships work, or don't work, later in life.
Many seek couples counseling even though they have a solid foundation because recent stressors with work-life balance, in-laws, parent's illness or death, challenging transitions, career changes, substance use, parenting, all add stress on their relationships.
We are hard wired for connection and a secure bond. When it's frayed, we feel terrible.
When couples hit these low points it's easy to feel hopeless and to assume the situation or current frustrations or lack of connection are permanent.
That may not be the case at all.
Couples oftentimes get caught in negative cycles, which interfere with communicating effectively or resolving disagreements. Marriage Therapy focuses on identifying and unraveling the feelings, thoughts and behaviors that underlie couples' ineffective cycles.
In so doing, we are better able to hear and understand each other and then shift and deepen our connection and develop more constructive and healthier interactions.
These more positive dynamics and effective communications between partners restore hope and help create a more safe, connected and secure relationship.
They never gave us a manual on how to have a healthy, long term relationship or marriage. Marriage Counseling addresses that need.
I use my years of advanced training and experience in Couples Therapy, relying heavily on the Gottman Method and Emotionally Focused Therapy (EFT). Both are evidence based approaches with decades of research demonstrating effectiveness often in 8-12 sessions.
Where's the GPS for relationships?
As your marriage counselor or couples, pre-marital, or individual therapist I can build on your strengths and help you to get unstuck from unhelpful relationship patterns.
Communication problems, blaming, irritability, criticism, conflict over the same issues again and again
Feeling disconnected; drifting apart; like roommates
Trust, commitment, or intimacy challenges
Frustrated over extended family, in-laws, finances, work-life balance, differences, stressors, parenting, chores ?
There is hope. See marriage map.
Marriage counseling or couples therapy can help you deal with differences and restore the positive things that brought you together in the first place.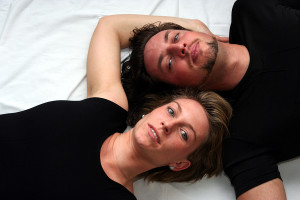 Through counseling you can discover tools to improve communication and connection and get your relationship back on track.
While frequency, length, and duration of counseling varies, see info on this on my Q&A Get Started page, I rely on proven and effective approaches so results are often experienced in about 12 sessions. Gottman and Emotionally Focused Therapy, or EFT, boast valid research that demonstrates effectiveness across many type of issues and relationship challenges.
If you want to have a better relationship, you can. Regardless of your past, or parents, or a "challenging" partner.
If you're tired of going around in circles, marriage counseling or couples therapy can help.
While there are no quick fixes, I can offer you practical and effective tools for change.
With your commitment and right kind of effort together, you can once more be close, connected, and caring.
Our investment in time, finances, and effort correlates with what we value. A health relationship or family is at the top of the list.
While duration of marriage therapy depends on your situation, typically you come once a week at first, or every other week, then we stretch out the frequency of sessions as things improve. The model allows flexibility to accommodate your needs and schedule so may include less frequent or longer length counseling sessions. Some prefer to come less often or to pair that with 90 minute sessions. We'll discuss your needs and come up with a plan that works for you.
Stop worrying about your marriage or relationship. Learn to feel good about it again.
Yes, marriage therapy or couples counseling can be hard work for awhile. The rewards are worth it.
Your Next Steps:
Check out my pages for my Bio, Location, and for Fees and Insurance info.
Call (215) 802-6521 or debowenscounseling@gmail.com or click on the Let's Get Started button to book a session or for a no charge 10 min. phone consult to answer your questions about marriage counseling, couples therapy, or individual relationship coaching and to learn if I'm the right fit for you. If your partner is unwilling or reluctant  to attend at this time, no worries, call anyway to see if coming yourself is workable.
Deb Owens is a Marriage Therapist and Couples Counselor serving Blue Bell, Dresher, Jenkintown, Rydal, Lafayette Hill, Elkins Park, Wyncote, Fort Washington, PA. Her counseling suite in Chestnut Hill is located within one block of SEPTA and regional train from Center City Philadelphia.