Codependence, ACA, Alcohol, Drugs, Addiction Counseling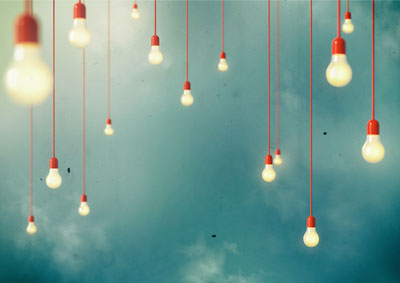 *Family members or individuals or couples already in recovery see section below, scroll toward bottom 
Has your relationship with alcohol or drugs changed? Does it seem sometimes as if alcohol or substances are running the show?
You don't need to have a severe drinking or drug use problem to recognize when a pattern has become unhealthy.
To notice when the need to drink to relieve stress, boredom, a transition or loss, or manage anxiety starts to become habitual.
You start to make efforts to cut down or stop.
Despite good intentions you find yourself struggling to follow through.
If left unaddressed drinking and/or drug use, problem drinking, or others types of addictive or compulsive behaviors can be devastating to individuals struggling with a potential addiction as well as their partners and family members. Often other issues are involved such as Anxiety, Depression, or Trauma.
I am a Licensed Counselor in Montgomery County and Philadelphia, PA.
I use a supportive, non judgmental, and empowering approach to my work.
I strive to accept people where they are and align with their goals and readiness for change.
I've been a Director, Therapist, and Consultant at leading chemical dependency programs including Caron and Rehab After Work, where I designed and lead the Family component and provided individual, family, and group therapy to both individuals with alcohol and drug issues or addiction and their loved ones especially adult children of alcoholics or addicts or ACA/ACOAs.
In my private practice in Chestnut Hill, I often work with people who may not need formal addiction treatment or rehab or have already gone that route.
Some people have a goal of harm reduction. They may wish to take baby steps.
Others are already in recovery and looking to continue their progress, improve relationships, deal with underlying issues, and upgrade their life.
I help courageous individuals and families use their strengths and learn new ways to change patterns that no longer work.
Don't stay stuck or wait until it worsens.
Alcohol or Drug Counseling
Research suggests that there is no "one size fits all" path to recovery from alcohol or drug use disorders or any type of addiction or addictive type issues. In my experience many things can help so its not an either/or.
My private boutique counseling practice may be preferable to those who choose to obtain substance use or alcohol or drug counseling in a private format rather than in a group at a clinic or addiction treatment program. 
If more formal addiction treatment is indicated, and requested, I can assist you in the decision process of which treatment, support, or options would best meet you or your loved one's needs.
I know the high quality and ethical local and national chemical dependence residential, out-patient, medication assisted, and self-help meeting resources well.
Many of my counseling clients do not require formal drug or alcohol treatment since they are looking for help before it's reached that stage where their alcohol or drug use has become an addiction. Others already went that route and want to take their progress to another level.
I can work with you exclusively as your counselor or in addition to other resources, if indicated, to increase your opportunities for success and a healthier life.
My empowering approach emphasizes your strengths.
There are many roads to recovery both from your own chemical dependence or problematic alcohol or drug use or from your experience dealing with another's alcohol or drug use or addiction commonly referred to as codependence or codependency.
"When you plant lettuce, if it does not grow well, you don't blame the lettuce. You look for reasons it is not doing well. It may need fertilizer, or more water, or less sun. You never blame the lettuce. Yet if we have  problems with our friends or family, we blame the other person. But if we know how to take care of them, they will grow well, like the lettuce. Blaming has no positive effect at all…, nor does trying to persuade using reason and argument. That is my experience. No blame, no reasoning, no argument, just understanding. If you understand, and you show that you understand, you can love, and the situation will change". ~ Thích Nhất Hạnh
Already Sober or in Recovery?
If you are active in recovery and are searching for a therapist who understands and respects programs such as AA, NA, Al-Anon, ACA/ACOA, other support groups, Smart, Refuge Recovery, parent groups, or medication assisted treatment (MAT) and can integrate that into the individual or marriage or couples counseling or therapy process, I get it.
I work with many clients who are part of the recovery community and honor and support your path.
This is a specialty of mine. I help couples and individuals improve relationships in recovery and deal with anxiety or other issues too.
Recovery is a process  
Amazing changes can occur if you put your effort in the right direction.
It's my privilege to help you discover your path and walk with you for a while on your journey to a healthier and happier life.
Call (215) 802-6521 today, or debowenscounseling@gmail.com or click on the Get Started button, if you're ready to book a counseling session or a no charge 10 min. phone consult to answer questions and help decide if this is a good match for counseling.
* Family Members
Codependence, Codependency, ACA, ACOA, Couples in Recovery
Are you effected by someone's drinking or drug use or have a loved one in recovery?
The anxiety and sadness surrounding concerns for a family member's alcohol or substance use can be overwhelming.
If you are a spouse, adult child (ACA or ACOA), parent, sibling, or partner of someone who is misusing alcohol or substances I am here for you. You've probably tried your best to respond to the challenges of caring about someone  struggling with alcohol or drug use or any type of addiction, substance use disorder, or compulsive or addictive behaviors.
The blaming, chaos, frustration, distrust, and worry can be relentless.
Perhaps you've developed so called Co-dependent traits while trying to cope with or react to their behaviors.
It's frightening to see how it's impacting everyone perhaps even hurting your sleep, focus at work, or interfering with your role within the family or your social life.
Efforts to help or be supportive may be met with anger and distance. Even once traction is made relationships can be seriously effected.
You may be tired of going around in circles even in recovery. You've been through a lot and deserve help too.
Perhaps the current addiction treatment system has left you frustrated, judged, or confused.
It can be challenging learning to navigate these tricky waters.
Or your loved one is now sober and you feel ready to clean up the damage and learn to have a healthy relationship again.
Help is here
Although I hope you recognize you need and deserve support and tools too you should know that research demonstrates that family involvement in treatment equates to higher rates of success for the person with an alcohol or drug problem who may have a substance use disorder.
So while I hope you'll seek help for yourself, know that your participation in counseling can also positively and substantively influence and help your loved one too.
I work with many brave, courageous, and resilient spouses, siblings, parents, (see blog on Parents of Addicted Children) partners, and adult children concerned about or impacted by a loved one's use of alcohol or any type of addiction or who are now in early or later stages of recovery.
I am honored to do this work.
If you are unsure where to turn, I can help.
Adult Child of an Alcoholic (ACOA, ACA)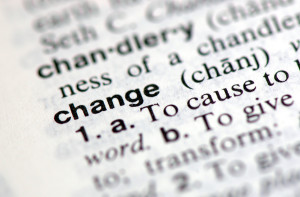 See my blogs on ACOAs and Adult Children of Addicts or Alcoholics under counselor articles section.
As an Adult Child of an Alcoholic or Addict or ACA or if you had a parent who drank or drugged too much you may find yourself struggling with certain traits common to this experience.
Perhaps you feel that the family history of alcohol or substance use issues, alcoholism, or addiction has given you strengths, certain skills, and resilience.
Yet it may also interfere with your ability to have fulfilling relationships at work, in your personal life, or at home in your role as a spouse, friend, partner, or parent.
Individual, Group, or Couples counseling can help adult children of alcoholics overcome these hurdles. ACA support groups such as Al-Anon and on line communities help too.
ACoAs can learn new skills and work through the effects of growing up with addiction or drinking problems or dealing with a parent's current substance use related behaviors.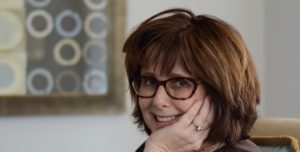 Call (215) 802-6521 today, or debowenscounseling@gmail.com or use the form below, if you're ready to book a counseling session or a no charge 10 min. phone consult to answer questions and help decide if this is a good match for counseling.
Deb Owens LPC is a licensed therapist offering individual, couples and marriage counseling serving Chestnut Hill & Montgomery County, convenient to Lafayette Hill, Fort Washington, Jenkintown, Blue Bell, Mount Airy, Huntingdon Valley. Counseling office is located within a block of the SEPTA regional rail with easy access from Center City Philadelphia. On-line and phone counseling or coaching available when appropriate.