Relationships & Blaming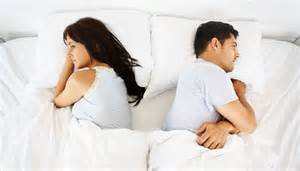 As a counselor who specializes in relationships I've been thinking lately about patterns.
One of the cycles we sometimes experience in our relationships is BLAME.
Blame can rear its head in relationships with partners, children, siblings, and in our role as parents or in relation to our own parents.
I hear it all the time in my work as a therapist. I've been known to get stuck in a blame rut too.
It's a common trap we can fall into. The trap leads nowhere since blame is totally ineffective. It relies on the belief that someone must be wrong for us to feel right.
When I work with couples and individuals in counseling a good sign of progress in therapy is when people start letting go of blame and instead focus on self- accountability as well as accountability to one another in our relationships with family members, friends and loved ones.
In my counseling work I like to see people view the pattern of blaming as disempowering. When we lead with compassion and try to hold ourselves and one another accountable that's where empowerment comes into play.
I love how this 4 min. video clip from Sociologist Brene Brown conceptualizes the process of  blaming.  It explains how critical it is for us to try and avoid that temptation to blame our partners and spouses and others if we wish to have healthier relationships.
And it's funny.
Deb Owens is a Licensed Professional Counselor & Therapist providing counseling to adults and couples in Chestnut Hill, Philadelphia, PA near Lafayette Hill and Fort Washington, PA.  She specializes in Anxiety,  Relationships and individuals and family members in recovery or effected by a loved one's alcohol and drug issues. 215-802-6521
www.debowens.com