Individual & Group
Clinical Supervision
(For Private Practice Coaching, Please Scroll Down)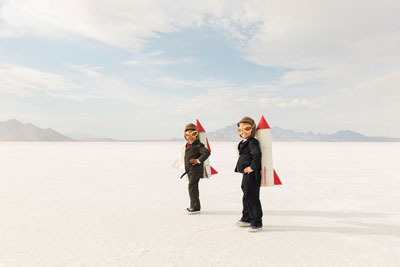 For post master's degree counselors and therapists pursuing a license in PA as a Licensed Professional Counselor (LPC). LPC, LCSW, & LMFT candidates welcome.
1 current opening to start in March or April and another opening for May or June 2017.
Our Clinical Supervision, not therapy, GROUP meets monthly for 3 hrs. on the first Thursday of each month at 5:00 pm.
Usually an optional 4th hr is offered (35.) for those who have the individual supervision and work hrs to meet that need.
Group Fees: 40. Per hr. Pay by cash or check at each clinical supervision session.
Our supervision group stays full at 6 members which is the max allowed in PA.
Read details below then contact me to see if this could work for you to grab our next available spot.
Our Supervision Group includes counselors and therapists and other job titles who work in diverse behavioral health settings including mental health agencies, EAP, schools, alcohol and drug addiction treatment programs, hospices, crises centers, private practice, colleges, hospitals, and out patient clinics.
Clinical Supervision group members provide case management, individual counseling, career counseling, family, play, music therapy, consultation, training, and group psychotherapy as well as art therapist treatment approaches.
We focus on supervision of cases and situations as expected for Clinical Supervision, not on personal material since this group is not a therapy experience.
The clinical supervision group includes both mid-career change adults and younger traditional age graduates from various counseling and psychology masters or doctoral programs in the Philadelphia area and beyond:
LaSalle, Penn, Temple, Drexel, Arcadia, Villanova, Holy Family, Immaculata, Columbia, Bryn Mawr, Rutgers, Lehigh, Chestnut Hill College, PCOM, etc.
This is an engaging high quality clinical supervision group geared toward helping members grow and develop as ethical competent counselors.
It is a welcoming group. Members participate at whatever level they feel comfortable. Many now licensed graduates stay in touch and have been supportive of each others career growth.
I am not new to providing LPC clinical supervision. See Deb's Cred section above and Therapist Bio. I have experience as a Clinical Supervisor and Director with several quality treatment programs and EAPs and have a successful private practice while providing consulting to the health care industry and companies including Fortune 100 corporations.
I have presented at international clinical conferences on therapy related topics including The Psychotherapy Networker, American Psychological Association of N.J., Employee Assistance Professionals Association where I served on the Certification Board for 3 yrs including a yr. as Ethics Committee Chair, EASNA, the Council on Compulsive Gambling, and PA Certification Board (addiction counseling, alcohol, drugs).
This clinical supervision group has been successfully running for over 5 yrs. Most members stay between 6-18 months depending on where they are in the licensure process as well as the number of hours they are working.
All my supervision graduates have successfully obtained their license in Pennsylvania. I am not a novice at this or just trying to start up a supervision group that may or may not continue or get traction.
Clinical Supervision Group Location
Wyndmoor, Montgomery County, Pennsylvania, 19038 or at my private counseling practice in  Chestnut Hill, Philadelphia, PA 19118 near Mount Airy, Ambler, Blue Bell, Jenkintown, Lafayette Hill, and Fort Washington, PA. Close to Rt 309, 76, Turnpike, Main Line, Bucks and Delaware Counties. Free parking out front. Septa trains and buses from Center City Philadelphia are nearby. About 25 min. drive or train ride from Center City Philadelphia.
Since its just monthly the distance is doable even for those coming for clinical supervision from Bucks, Delaware, Chester, Berks, Philadelphia, Montgomery County, Center City, or the Main Line.
I realize you may be coming from a full work day so we try and keep the format engaging. During the break we discuss an article, link, or video clip related to licensure expectations such as Ethics in Counseling in a digital age, working with challenging systems, and case studies from "experts."
Half of your required hours for licensure in PA as an LPC, LMFT, or LCSW can be in a group format. Please take responsibility to first check with the Pennsylvania State Licensing Board and review info on their web site to ensure you are following their guidelines for clinical supervision hours and specifically understand the individual and group supervision hours ratio.
While I keep a record of all our meetings it is your responsibility to keep accurate records of your work and clinical supervision hours too and to contact the board for any clarification you need for correctly following the license process.
I adhere to the board's guidelines and provide accurate documentation to complete your clinical supervision forms when you are ready to seek your LPC, LMFT, or LCSW license.
Most group members are receiving their individual counselor supervision at their work place while a few may be getting it privately or from me.
Individual Clinical Supervision
Individual Clinical Supervision for counselors and therapists is offered at my Montgomery County office near Fort Washington or my counseling practice in Philadelphia near Mount Airy.
The fee is 75. per hr. for individual clinical supervision if you are a current (must be F2F) or former group member or 95. for already practicing and licensed clinicians.
Only day time hrs. are available for individual clinical supervision. Clinical supervision post licensure can be conducted live or by phone or video using a secure platform.
I'm happy to provide names of colleagues to consider for group or individual hours toward LMFT, LPC, and LCSW if you need a different option, clinical expertise, location, or a lower fee for individual clinical supervision.
Email debowenscounseling@gmail.com or call or text Deb at 215-802-6521 or use the contact form at the bottom of this page to answer your questions and to see if she would be a good match as your Clinical Supervisor. 
Coaching for an Ethical Successful Private Practice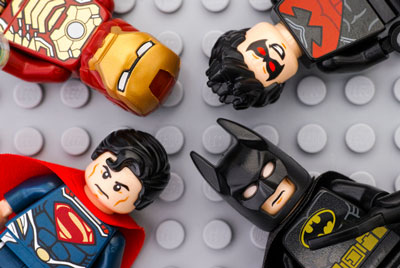 Therapists new to private practice, those who are struggling, counselors who wish to grow, expand, or upgrade their practice model, or counselors looking to leave the managed care world are my ideal coaching clients.
I also coach therapists looking to leverage their skill set in the corporatae or business world in areas related to organizational effectiveness. (see cred in that area below and here)
I've experienced the ebbs and flows of establishing a private practice and so am grounded in the process of actually doing this part of the work.
I can be your guide on that journey.
No one taught us this in graduate school. That's OK. We can learn it now
There are plenty of outstanding private practice coaches with all the bells and whistles. Many excel if you are looking to be a social media ninja or nationally known expert. Some are outstanding coaches and this is all they do. Their skills as coaches, especially in areas that are techie, are noteworthy.
Countless webinars are available to help with the nuts and bolts or who learn best getting daily emails.
However, we each need something specific for our personal private practice vision, style, journey, and reality.
My approach is designed for therapists who want to grow a successful solo practice with good fit clients whom you can help but prefer a more low key marketing approach.
Practical. No promises of people lining up at your door.
No fear based upselling, "secrets",  or "sales funnels" with the goal to get you to sign up for endless webinars or coaching programs.
No advice from someone with over the top claims and who may not even have a real practice of their own.
I've done this.
Seriously.
These coaching sessions are for new or experienced therapists looking for down to earth, genuine, targeted suggestions.
Coaching sessions are designed to help you build or grow a quality, ethical, and successful private counseling practice with or without being on insurance panels or with a hybrid.
My niche is ideal for you if you wish to transition from an insurance based to a private fee model or
want to leverage your background to serve the corporate or business world.
Deb's Cred
After my first two years of struggling I was able to transition off insurance panels. For the last 4+ yrs. I've maintained a managed care free full capacity private practice in the Chestnut Hill section of Philadelphia, with wonderful good fit clients who get positive traction and results in treatment.
This translates for me into outstanding and emotionally rewarding work and as a biz owner into financially robust results.
I like variety.
I also facilitate a full clinical supervision group and hold contracts with corporations including Fortune 100 companies. I've provided training, consultation, and team building at agencies and mental health and addiction treatment programs e.g.
Acadia Health System, Brook Glen Behavioral Health, Family Services, University of Pennsylvania, Caron, University of Pennsylvania Health System, and Rehab After Work.
I conduct executive coaching, training, consultation, team experiences, leadership retreats, and crises response at large and mid-size corporations including Fortune 100 companies such as
3M, Astra Zeneca, Merrill Lynch, Johnson & Johnson, Prudential, American Red Cross, Glaxo, Morgan Stanley, US Water, Mellon Financial, and Towers Perrin as well as with small or family run businesses.
You in Private Practice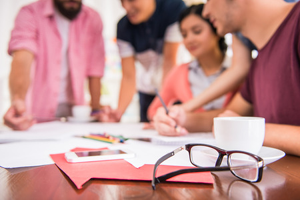 Maybe you don't see yourself spending endless hrs. running around in real life or on-line. Not everyone is comfortable showing up at a Physician's office with brochures and food. Or spending excessive hours marketing a practice on social media with questionable results.
You may be the type of therapist that prefers straightforward laser like coaching that meets your unique needs exactly where you are in this process.
Is this you?
A Gentler Un-Marketing (is that a word?) Focus to include:
On-line presence, defining and highlighting your niche, fee arrangements, SEO basics, suggestions for any tech help that are based solely on my personal recommendation not quid pro quo, kickback, or affiliate fees.
How to Blog to attract good fit clients even if you are too busy and don't have time or a natural inclination for it.
How to manage private practice anxiety and develop an attitude of positive expectation. That isn't as simple as it sounds.
Attracting and retaining good fit clients who will do well in your practice.
No Charge 10 min. phone consult to learn how I can help you grow a private practice.
Investment- by phone, in person, or online:
55 min. coaching session: 195.
2 hr. deep dive consult/coaching session 375.
Packages of three 45 min. private practice coaching sessions 497.
Monthly 20 min. accountability check in: 95.  Tax deductible, of course.
If you a ready to start, grow, or upgrade your private practice:
Contact me at 215-802-6521 or debowenscounseling@gmail.com or use the contact form below to get started.
Deb Owens shares her private practice journey. Featured on: