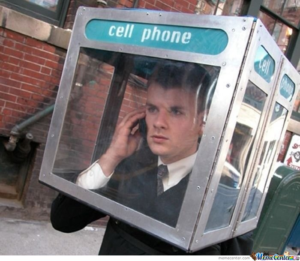 Was it a decade ago when I first noticed someone talking on a cell while in the chair lift line at a ski resort? It was new then. A surprise. People noticed. There was even a little head shaking.
A couple of years went by and phones were everywhere. Still, there were a few preserves, usually locations associated with nature, like the dog park.
But soon that changed too. At outdoor concerts in a field, even babies and toddlers, playing with their phones.
Me too.
It's impossible not to engage. Places where it was "frowned upon" disappeared. Gradually or suddenly it's the norm.
Except in my counseling office in Chestnut Hill, PA.
A place where relationships matter so much that any distraction is felt as unacceptable without even having to mention it.
I wondered if that would be the case. Would I need a little sign reminding therapy clients to turn off their phones? Would it need to be pointed out that checking texts during a counseling session is not going to work?
Sure, occasionally someone forgets to turn it off. Once in a while a client mentions they need to monitor it since their child is with a sitter or they are waiting for a critical call.
Counseling or therapy stands as perhaps the last place left where people need to interact fully with someone in the room which is either their therapist or therapist and partner if coming for couples or marriage counseling.
Distractions are left at the door.
Good therapy engages the client within the context of the healing powers in the "room". What counselors call the "therapeutic relationship".
A safe place where all can be said and heard and experienced in the moment.
With the full attention and presence of another human being.
Therapy, along with yoga and meditation classes, may be the last refuge. Standing up to distraction, inattention, lack of presence.
Will it last?
Deb Owens is a Licensed Counselor providing individual and couples counseling in Montgomery County and Chestnut Hill, PA near Wyncote, Wyndmoor, Blue Bell and Fort Washington and on-line. Her specialties include anxiety, relationships, and counseling for those impacted by a loved one's alcohol or drug use. 215-802-6521 www.debowens.com