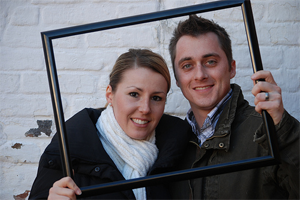 Many times one member of a couple gets upset and irritated that her spouse or partner leaves dishes in the sink, socks on the rug, toys laying around, you name it. Frequently the interpretation is that "he" just doesn't care.
Based on over two decades conducting marriage and couples counseling and my own long term marriage, I'd like to challenge that assumption..
As a marriage therapist near Blue Bell and Jenkintown, I've found that this POV is often not the case.
Our brains are different and things don't register in some brains the way they do in others. It's not personal. Really. Learn more in this article:
http://www.psychologytoday.com/blog/schlepping-through-heartbreak/201205/he-s-not-ignoring-you-it-just-didn-t-register
Deb Owens is a Therapist and Licensed Counselor in Chestnut Hill & Lower Gwynedd, PA helping couples and individual live the life they want and deserve. Deb offers in person, phone, and on-line counseling for individuals and couples. 215-802-6521  www.debowens.com