a little info on the business side of things…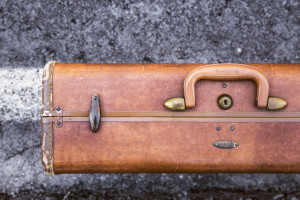 How does counseling work?
There are three questions I am most interested in:
What brings you to counseling at this point in time?
What do you think may happen if things don't change or you don't get the support or help you need?
What do you see getting better in your life as a result of a successful therapy experience?
My goal is for you to leave the initial counseling session feeling understood with a sense of hope and direction.
Are you going to tell me (us) what to do?
We'll talk about your situation. I want to hear your story. I'll listen to your history and current challenges. We'll collaborate to help you reach your goals.
As a seasoned therapist who is committed to providing the best counseling and coaching I can offer, I still see you as the expert on your life.
So while I may ride along with you in the car for awhile and share my road map; you are in the driver's seat.
Any decisions or willingness to follow suggestions, that's your call. I respect your ability to make choices.
I'm here to help you sort it out so you can be in a better place moving forward.
How often and how long will we meet for counseling?
Consistency brings the best results.
Most counseling clients come weekly. It's best to schedule a set time each week. Committing to and prioritizing that time is ideal and equates to a better outcome.
Occasionally, people attend therapy more often and may come twice a week for a period of time.  Others may have longer less frequent sessions. (see below) Many reduce counseling frequency once things improve and attend every other week then monthly to maintain gains.
Regular Counseling sessions are about 45 -50 minutes. Longer sessions are available (see below) too.
Most of my counseling practice is F2F, however, I do personal coaching and counseling on-line or via telephone when appropriate.
What if my schedule is chaotic?
Some people have responsibilities that require flexibility in scheduling their counseling sessions. Although it's best to schedule a set time, I can sometimes accommodate such needs so long as we can find alternative times. We can do an occasional phone or on-line counseling session via VSEE a confidential free platform, if indicated, and appropriate to your needs.
Longer sessions are an option for those looking to get a jump start on the counseling process or if there's a need for more intensive work for a period of time.
Extended sessions are helpful for busy clients with schedules or travel obligations that don't allow for weekly counseling sessions to occur.
What is the duration of therapy?
It depends. About half of my clients come for just a few months or for several months for support through a difficult time, to focus on a specific concern, or until they feel they are bouncing back or forward.
A few attend counseling for a handful of sessions and feel they have benefitted enough to complete or pause the therapy process. A Tune Up.
This is considered shorter term counseling.  I am happy to work on a short term basis when it's appropriate.
Others benefit from longer term counseling. They may have long standing issues, childhood experiences that are interfering with their lives, or on-going stressors or changes in their career, relationships, health, recovery, or families. These issues often require a longer period of support, usually for about a year or so.
Some clients or couples may attend counseling for a couple of years as they continue to benefit from on-going or intermittent counseling.
Others use therapy for a period of time, take a break, and return when they are ready, something comes up, they need to do more work or for a few booster sessions.
So as you see, there are lots of options and flexibility depending on what works best for you. While I love to see people commit to the process, I trust clients to make their decisions about length of time in counseling, hopefully with my input.
Fees, insurance, & types of payment for therapy:
Counseling is an investment in your life, health, relationships, family, and future.
What type of payment do you accept for counseling?
Cash or check are preferred and accepted at the beginning of each counseling session.
Visa, Discover, AE, or Mastercard are also accepted including cards associated with using your flex or health care saving account which offers tax savings too. You can choose to use your cc on a regular basis or as a back up if you forget your therapy payment, etc.
What about using insurance for counseling?
This is a boutique style private counseling practice. I work for you not the insurance company. If you choose to use insurance for counseling reimbursement, I can work with you as an out of network provider. Usually PPO or POS plans are in this category.
Many of my clients who use their OON (out of network) benefits get reimbursed 65-80% of the counseling fee. Others use their Health or Flex Account (see below) which may cover all of it and allows tax advantages.
You'll need to check your plan first to determine your benefits for licensed counselors as OON providers, if there's a deductible and if its been met, and what percentage they cover for individual or family counseling.
I'll provide you with a receipt with the necessary info to obtain counseling fee reimbursement based on your plan.
What's the difference?
Counselors who choose to directly contract with insurance companies have to make concessions as do their clients. It's important to me to preserve the integrity of the counseling process and avoid conflicts with a managed care company at times requiring personal therapy data and details about your treatment.
I strive to offer a premium counseling experience without involvement from insurance companies or the various entities they now employ or outsource to for managing their electronic data.
Can I use a Health Savings Account, Flex Account, or HRA/HSA for counseling?
Yes.
Using a pre-tax Flex or Health Account for counseling is a way to save you money and avoid the hassles of managed care. Unlike using your health insurance for counseling, this route may not always require you to provide a mental health diagnosis.
I'm able to directly charge credit cards associated with your employer sponsored HRA or HSA (Health Savings Account; Flex Spending Account) type account. I can accept HSA type checks for counseling services too. Most times that is set up to directly draw from that account.
Counseling Fees
The return on investment (ROI) and value for counseling can be immeasurable as its goal is to improve your life, relationships, health, and well-being.
Fees for 50 min. sessions in person, by phone, or on-line via secure platform:
Individual or Couples or Family Counseling: 195.
The initial session/assessment is 55 min. It is 215. If indicated or requested, a longer initial session can be scheduled per rates below.
Some busy professionals prefer to schedule longer therapy sessions or intensives to work on specific issues. Good choice for those who need relief fast or for those with hectic schedules where coming for longer less frequent sessions is preferred.
85 min. therapy session: 285. for individuals or couples
110 min. (double) therapy session: 375. for individual therapy or for couples or marriage counseling
Extended counseling sessions may be useful for those who have schedules or challenges where longer less frequent meetings make sense.
For couples, these longer counseling sessions can act as a jump start if you feel stuck in negative patterns or if your relationship is in trouble.
Phone and on-line coaching or counseling sessions using a secure confidential platform (VSEE) are also available if certain criteria is met.
I provide Pro Bono services to military families through Give an Hour.
What type of therapy do you use?
Each person is unique. I tailor the counseling approach to what works best. Sometimes this means employing evidenced based practices like Cognitive Behavioral Therapy (CBT), Motivational Interviewing, Mindfulness, Psycho-dynamic, EFT or Gottman method for relationship counseling, or any number of therapy or counseling approaches.
Since I've had a wide range of counselor training and experience, I can use tools and strategies within a framework that fits for you.
The "room" of therapy can be a safe place to talk through what's going on and that process can be helpful in and of itself.
While this may be a challenging time in your life, I'm solution focused and "strength based", not focused on so called psychopathology, meaning I also recognize you have skills and resources to tap into as well.
While you may have hit a few stumbling blocks in your life or relationships, together we'll work on solutions which allow you to use the resilience and skills you need.
To overcome obstacles to lead the healthier and happier life that you deserve.
Of course. No teens or kids although I can recommend therapists who specialize in those age groups. I love to work with parents who may be struggling with challenges involving their teen or adult children.
I limit my counseling practice to adults over 21 and couples.
I've found that specializing where my strength, expertise, and passion reside leads to more fulfilling and successful outcomes and benefits.
How do I get started with counseling?
Excellent.
I know it is not easy to seek counseling so I do my best to make the process user friendly.
Here's 3 ways to connect with me:
Call me at 215-802-6521
Click the Let's Get Started button
Contact me, if you have any questions or to book a complimentary 10-15 min. phone consultation or a counseling appointment at my Chestnut Hill or Lower Gwynedd, PA office or for on-line or phone counseling or coaching if appropriate.
Therapist & Counselor serving Montgomery County & Philadelphia area including Blue Bell, Dresher, Jenkintown, Rydal,  Lafayette Hill, Elkins Park,  Huntingdon Valley, Fort Washington, Horsham, Main Line. Counseling office is within one block of buses and regional rail from surrounding area including Center City, Philadelphia.